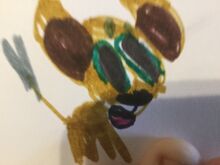 Madoa is Kiara and Kovu's Daughter. She lives in River Cave with her Friends Elena and Zuli.
Voices
Young Madoa, Eva Bella
Adult Madoa, Nicole Oliver
Friends
Enemies
Sante (Before He Joined The Pride)
Kupatana
Fisi
Luka
Family
Kiara (Mom)
Kovu (Dad)
Simba (Deceased Grandfather)
Nala (Grandmother)
Azola (Younger Sister)
Friend Info
Elena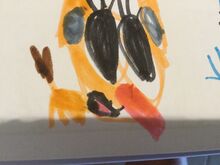 Elena is a Golden colored Lion Cub who loves to play, She is more Brave than her friend Zuli and is always ready to fight.
Zuli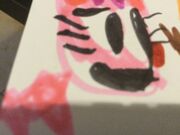 Zuli is Another lion cub and is pink colored. She is similar to Zuri, but Another Generationed version.
Sante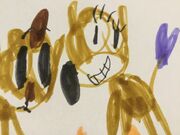 Sante is a Young Pridelander who is regular lion despite that His Mom is A Elemental Lion, His name is Short for Asante, that means Thank You. Sante's name fits Him Well because Madoa likes saying Thank you.