Adia is Mohatu's brother, Desgined secificly for The Lion King: The Journey Begins.
Persona
Adia is a Cheeky lion cub, But when Mohatu is banished, His uncle takes him, And locks him up somewhere, No One knows where, He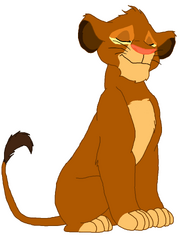 escapes. That is How he and Mohatu are reunited.
Coloring
Adia is Brown, With deep chocolate Eyes. His toe-paws are Khaki.
Ad blocker interference detected!
Wikia is a free-to-use site that makes money from advertising. We have a modified experience for viewers using ad blockers

Wikia is not accessible if you've made further modifications. Remove the custom ad blocker rule(s) and the page will load as expected.